Educational Apps for Kids
550+ interactive exercises and games for school learning purposes.
Designed for kids age 3 and up.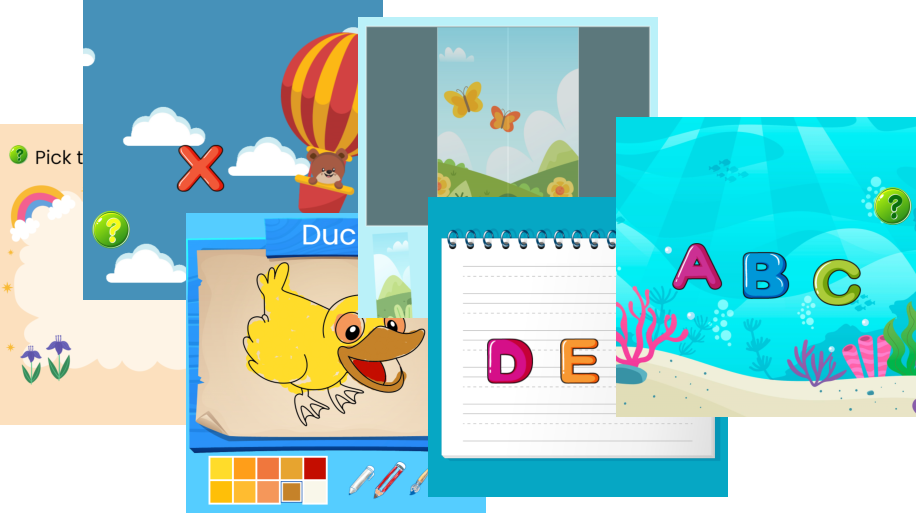 Features
Short interactive exercices & games designed for learning;
Easy to use interface that keeps kids interested;
Learn languages, maths, sciences, and other academic subjects;
Increasing difficulty based on the kid's success;
Optimized to run on any browser using touch screen or with a mouse;
An effective tool to improve school knowledge or for children whom are homeschooled.